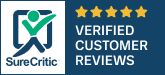 We are now offering complimentary pick-up and delivery for your service needs!  Today's high technology cars require a large amount of attention and we have the state-of-the-art facilities to accommodate complications that may arise.  Our fully trained technicians are here to relieve you from the headaches that may come from car problems as well as regularly scheduled maintenance.  To request a service appointment please fill out all applicable information below.  If you feel more comfortable speaking to our team over the phone give us a call at (201) 529-4900.
Be prepared to tell us your preferred date and time. Your vehicle information and service needed along with your contact information. We will confirm your appointment within one business day via your chosen preferred contact method.  Pick-up and delivery restrictions apply.
The Service Center is located at 371 Route 17 North, Mahwah, NJ 07430. *Different location than main sales building.